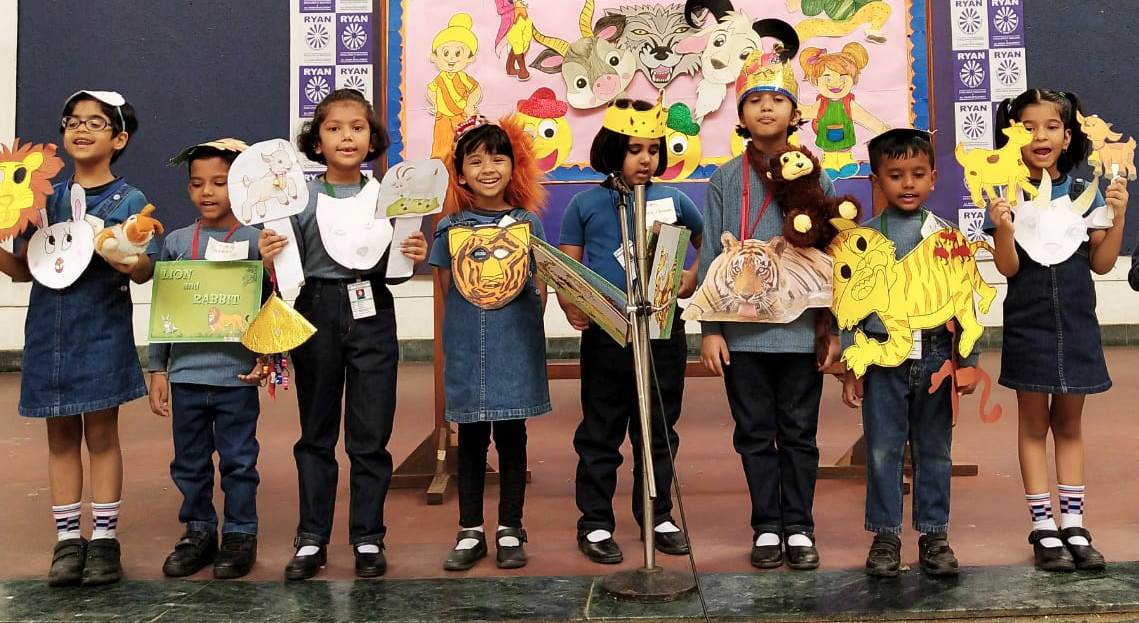 The tiny tot of Ryan International School, Greater Noida from Montessori Wing created an awareness on Save animals through story narration. Students used various props of animals and spoke beautifully on taking care of animals and trees who are equally part of nature.
This activity gave a message to all that lets us create an environment of fresh air so that animals and humans are saved and have longer life.
This activity was appreciated by all.