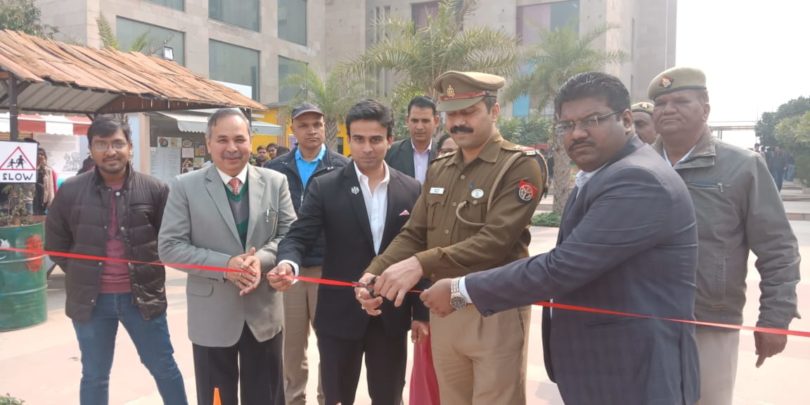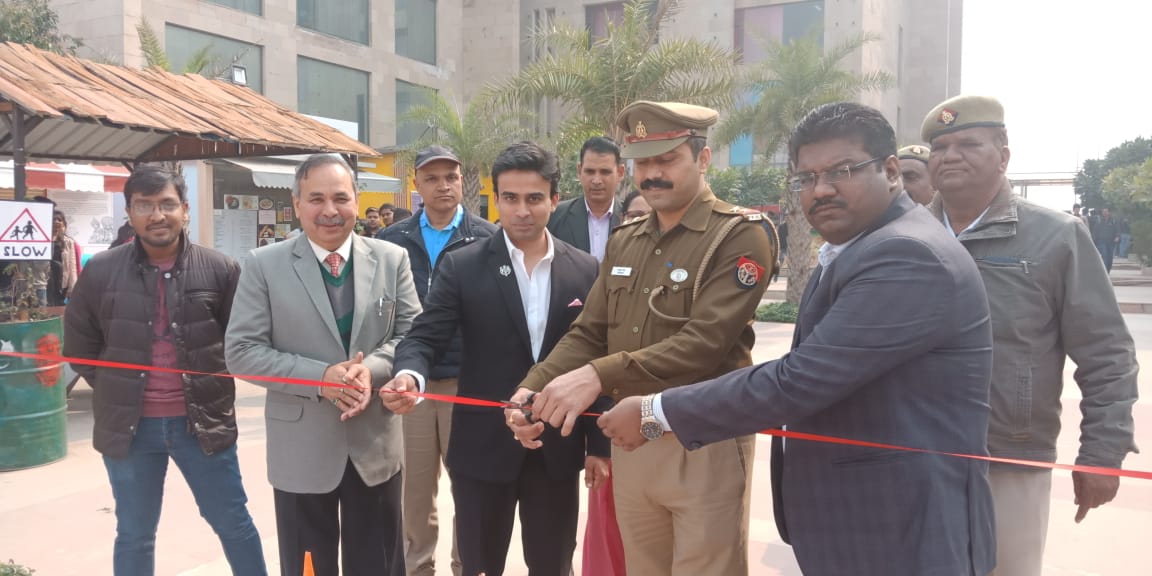 Celebrating the National Road safety weak Galgotias University, Greater Noida organized a four days Road Safety program in collaboration with DIAGEO. The aim of the program was to create awareness among students regarding traffic rules and road safety.
In the drive with the help of quizzes, Slogans and poster making completion student spread awareness on the topic. During this drive Dhruv Galgotia, CEO Galgotias University and Dr.(Prof.) Renu Luthra, Vice Chancellor of Galgotias University, Avinash Saini, TSI and his team members, Manager, CSR of DIAGEO, Avik Saini remained present to grace the occasion.
Dhruv Galgotia and Avinash Saini addressed students and emphasized them to follow traffic rules. While all the students of Galgotias University took the oath in the presence of dignitaries that they will follow all the traffic rules on the Road.