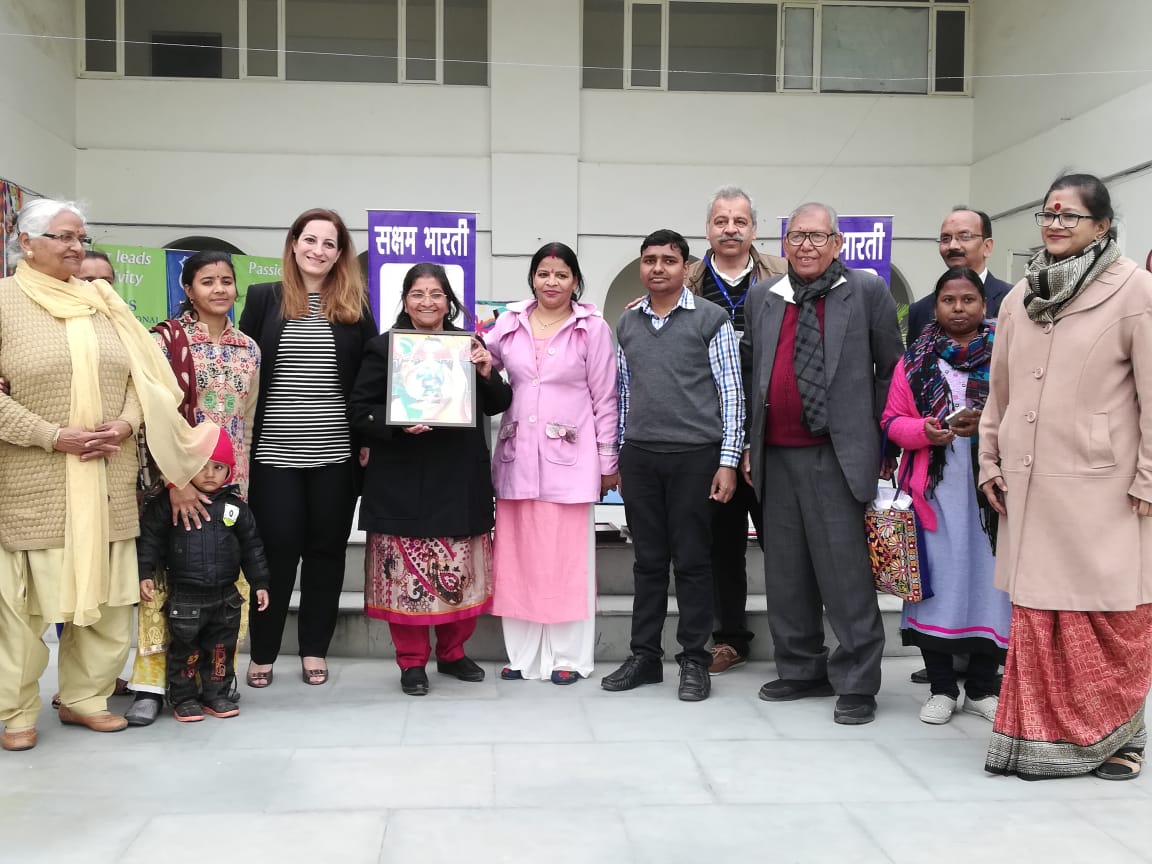 Grads International School, Greater Noida, in collaboration with Saksham Bharti, an NGO working on computer learning and skill building, organised "Saath-Saath Khwabon Mein Rang Bharo", an open to all drawing competition, on its premises. Saksham Bharti has been continuously working to impart computer education to the underprivileged and then, help them with their job placement.
The event was graced by Rajeev Bhasin of Saksham Bharti. An eminent panel of judges including Malaya Paul and Arpita Som did the critical job of judging the magnificent paintings by the participants.
The competition was organised with an aim to imbibe values and ideas in students through art. We completely believe that art enlightens one with what the imagination is capable of, without minimising thought and the power of creation.
The competition was open to all children, in the age group of 3 to 15 years, divided into five categories Group A,B,C,D and E, transcending any discrimination. Around 310 students participated in it. It was followed by a group innovative performance on wellbeing, which enthralled the audience. Next was the Karate display on self-defence techniques, followed by an amazing sports drill. A Zumba session was conducted for all the participants to keep the energy alive throughout the day. Along with these activities, "Daan Utsav" was celebrated to spread the joy of giving.
Results declared under different categories were:
Group A: Ist- Vihaan, Grads International School;
IInd- Durga Bhati and IIIrd- Sona Agarwal;
Group B: Ist- Lakhi; IInd- Abhay and IIIrd – Pallavi; Group C: Ist- Tanya;
IInd- Roshi Jain and IIIrd- Tanishka Singhal;
Group D: Ist- Pranjal Sharma; IInd – Avni Bhardwaj and IIIrd- Kavita Ahirwar;
Group E: Ist- Rashi Singh, Grads International School; IInd- Sangeeta Kumari and IIIrd- Riya Bachchas.