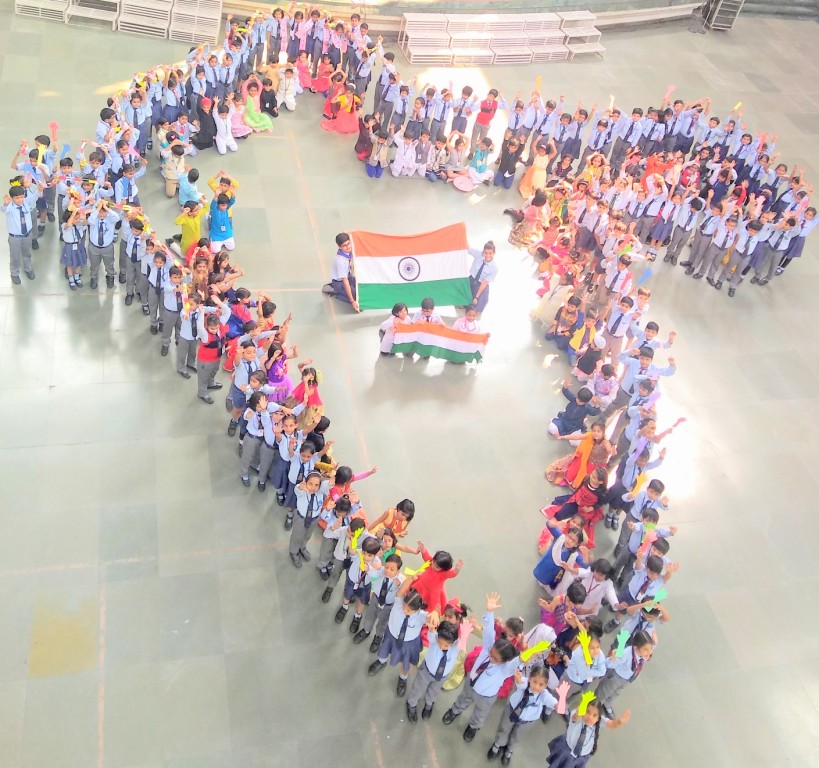 Ryan International School, Greater Noida celebrated The World Unity Day with great zeal and enthusiasm as the students paid their tribute to the IRON MAN OF INDIA, Sardar Vallabhbhai Patel, by participating in a gamut of different activities starting with a special assembly by spreading the message of unity through brain storming and eye opening Talk Show, followed with storming session of unity quiz with students of class VI – IX.
The students of class IX and XI also participated in an essay competition on the showing their feelings and love for the country. The tinty tots were not behind as the students of Montessori formed a human chain shouting the slogans on unity. Students of class III – V competed in a making play cards with slogans of Sardar Vallabh Bhai Patel and classes IV – V in a speech competition on World Unity Day. Their enthusiasm was clearly visible in creative display.
Students of VI – VIII proudly spread the message of unity in the community by participating in the unity run with banners on spreading Peace, Love and Unity among citizens. The Primary wing students formed a chain making the map of India emphasizing their feelings loud and clear, towards their nation and depicting that Integrity and love has no boundaries.