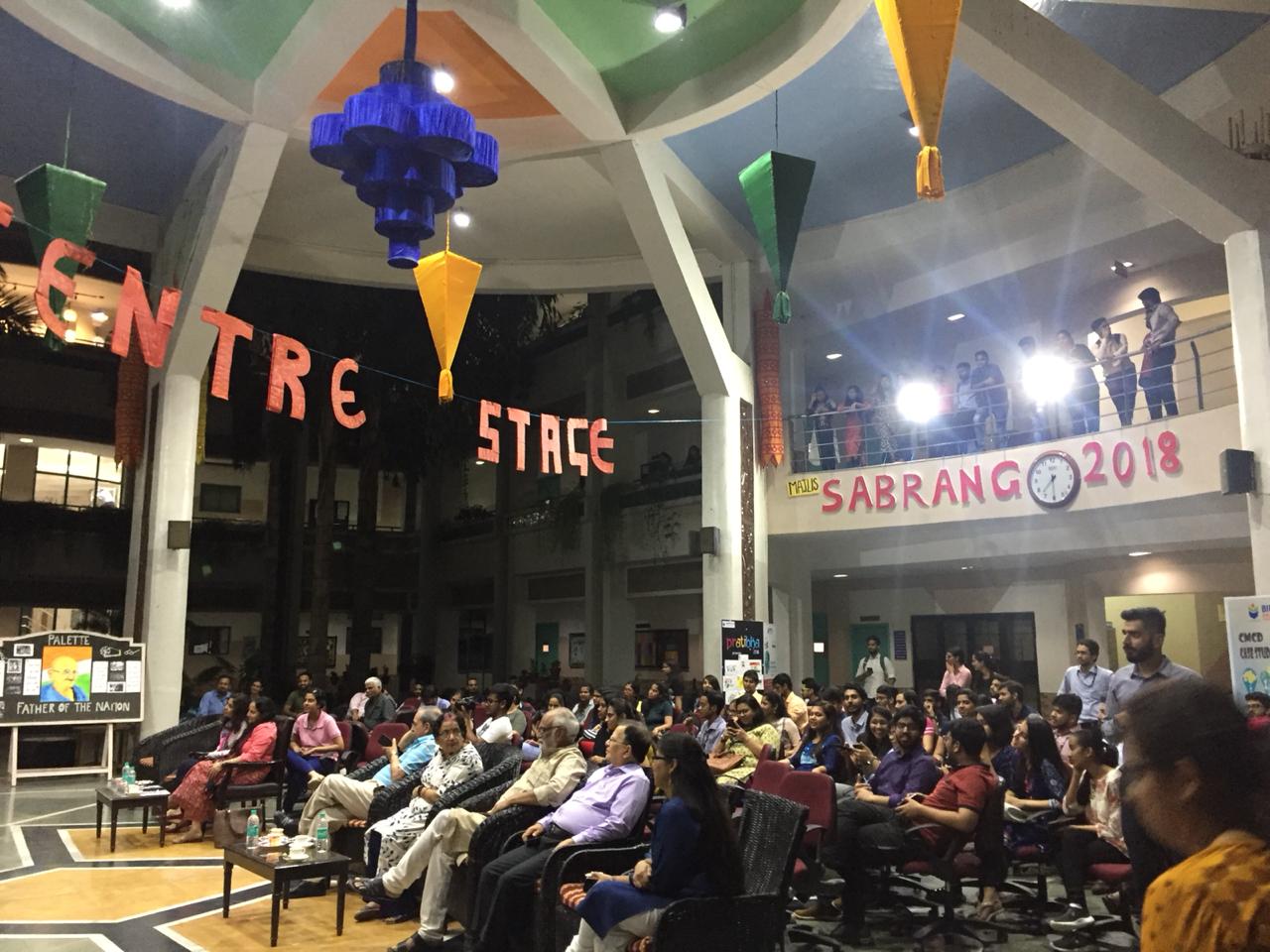 The Theatre and Debating Society of BIMTECH,is a one of its kind club which promotes Debate and Theatre extensively. It helps students to enhance their elocution and debating skills in addition to nourishing their acting talent. The club has contributed a great deal in nurturing confidence into artists and helps them achieve greater heights. Because of it's dynamism and unconventional yet attractive approach towards various issues in the society, club Majlis at Bimtech has been able to attract a lot of students every year. Both debate and drama have been continuously promoted by the club through various events to enhance the student's development and keep them going onwards and upwards.
'The centre stage' is one among the prestigious programme conducted by the majlis. This year also it was conducted with utmost energy and enthusiasm. The event was conducted on 27th sept at activity plaza. Performing artist Miss. Simi Srivastava of kathashala was the chief guest as well as the judge for the show. The competition was an opportunity for the freshers to show their acting and theatre performance skills, the competition was of two rounds. First one was for a topic of their choice, 2nd round had on the spot topics given and drama to be presented with the prop provided to the contestants. Various teams performed on current and strong topics such as women empowerment, acid attack on women, stalking, and safety of women in India.
Also as part of 'The centre stage', there was a debate competition held by educracy on topic, free press is a shelter for democracy, the winners were awarded at the event itself by Chari sir, and for the most awaited prize for the winner of best team performance was won by C-Team who performed on safety of women in India, and their star performer Miss. Gurinder jeet kaur won the best performer award for her eye-catching performance.
The event had the highest ever participation from the students side and the institute's chairman Mr. Chari sir congratulated the students and also appreciated the majlis team for their effort to organize such a successful event.