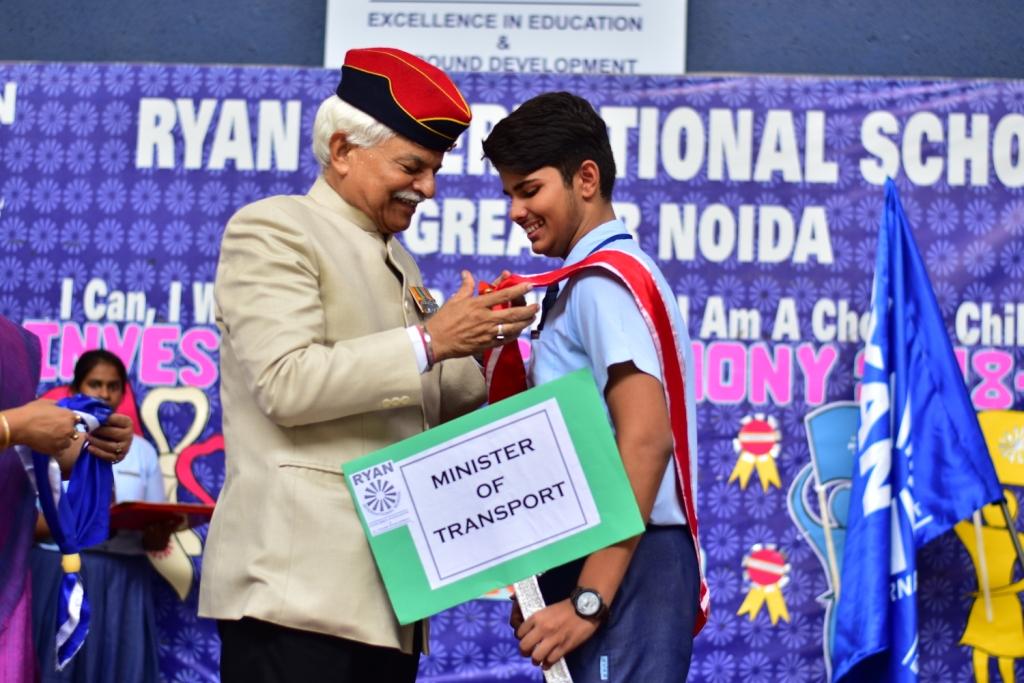 Ryan International School, Greater Noida addressing to the motto of "Excellence in Education and All Round Development" elected its students parliament of the session of 2017-18 by organizing Investiture ceremony on 12th July- 2018.
The 30 member parliament consisting of 6 core council members as President, Vice President, Prime Minister, Deputy Prime Minister, Speaker and Deputy Speaker and 39 Ministers representing 23 Ministries and their 23 "Ministers of State" took the responsibilities of the portfolios with great zeal. Our guests for the occasion – LT GEN ( Retd.) V K Chaturvedi , PVSM, AVSM, SM, did the honours of christening the School Parliament for session 2018-19, and encouraged and motivated them with his words to discharge their duties with utmost sincerity.
The guest inspired students to join the civil & defense services. He was highly impressed with their smartness, confidence and the inquisitiveness which they displayed during the interactive session raising question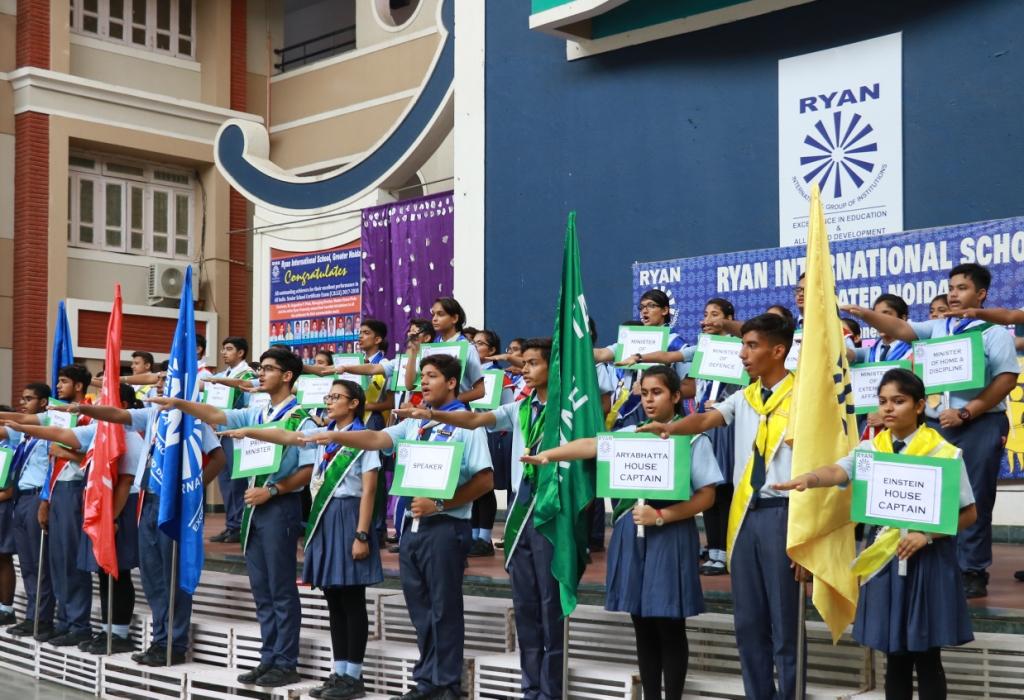 The School Council Members thanked their mentors Chairman Dr. Augustine F. Pinto and Managing Director Madam Grace Pinto for their encouragement and granting them with the opportunities to shoulder responsibilities. They promised to honour the school flag and to work with sincerity and dedication in discharging their duties.