parichowk.comJanuary 14, 20190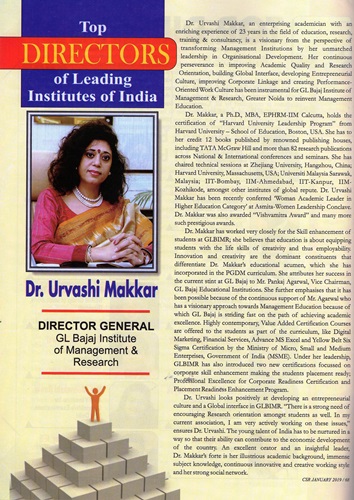 Leadership is the capacity to translate vision into reality. GL Bajaj Institute of Management & Research is fortunate to be guided by the visionary leadership of Mr. Pankaj Agarwal, Vice Chairman, GL Bajaj Educational Institutions, to be able to transcend its goals to success and triumph. With immense pleasure, it is shared that Dr. Urvashi Makkar, Director General, GLBIMR has been featured amongst the "Top Directors of Leading Institutes of India", in Competition Success Review (CSR), January 2019 Issue for the 7th consecutive year.
CSR has acknowledged her exemplary contributions in the field of Management Education & Research.