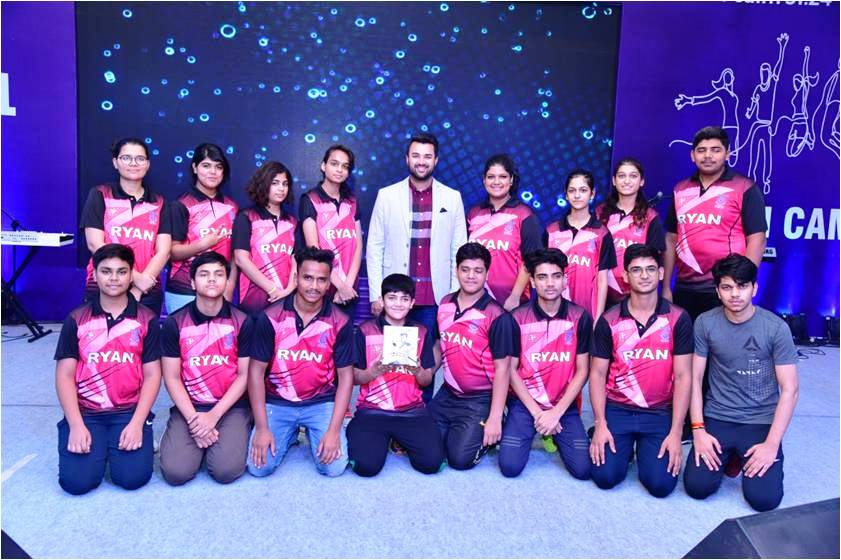 Ryanities of Greater Noida participated in the Social Service Camp organized by Ryan Group of Institution at Daman.
Keeping the motto of all round development, students participated in various competitions of performing arts and won many prizes. Retro Group Dance Competition- 3rd position, Fashion Show Competition – 3rd position, Tv Commercial Competition-2ndposition, Solo Singing Competition-2nd position, Duet Dance Competition-3rd position, Best Campers-Meghna Chhokar & Samyak Jain, Achiever's Award-Surbhi Bhati and Nishant Tyagi, Best Group Leader– Ajay Mirdha and Surbhi Bhati, Personality Pageant-2nd Runner Up
it was indeed a great showcase of students talent, enthusiasm, team spirit and gift . The student were praised by the Managing Director , Madam Grace Pinto, CEO Mr. Ryan Pinto for their participation and extra ordinary performance.
The Principal Ms. Sudha Singh motivated the students with her words of appreciation.