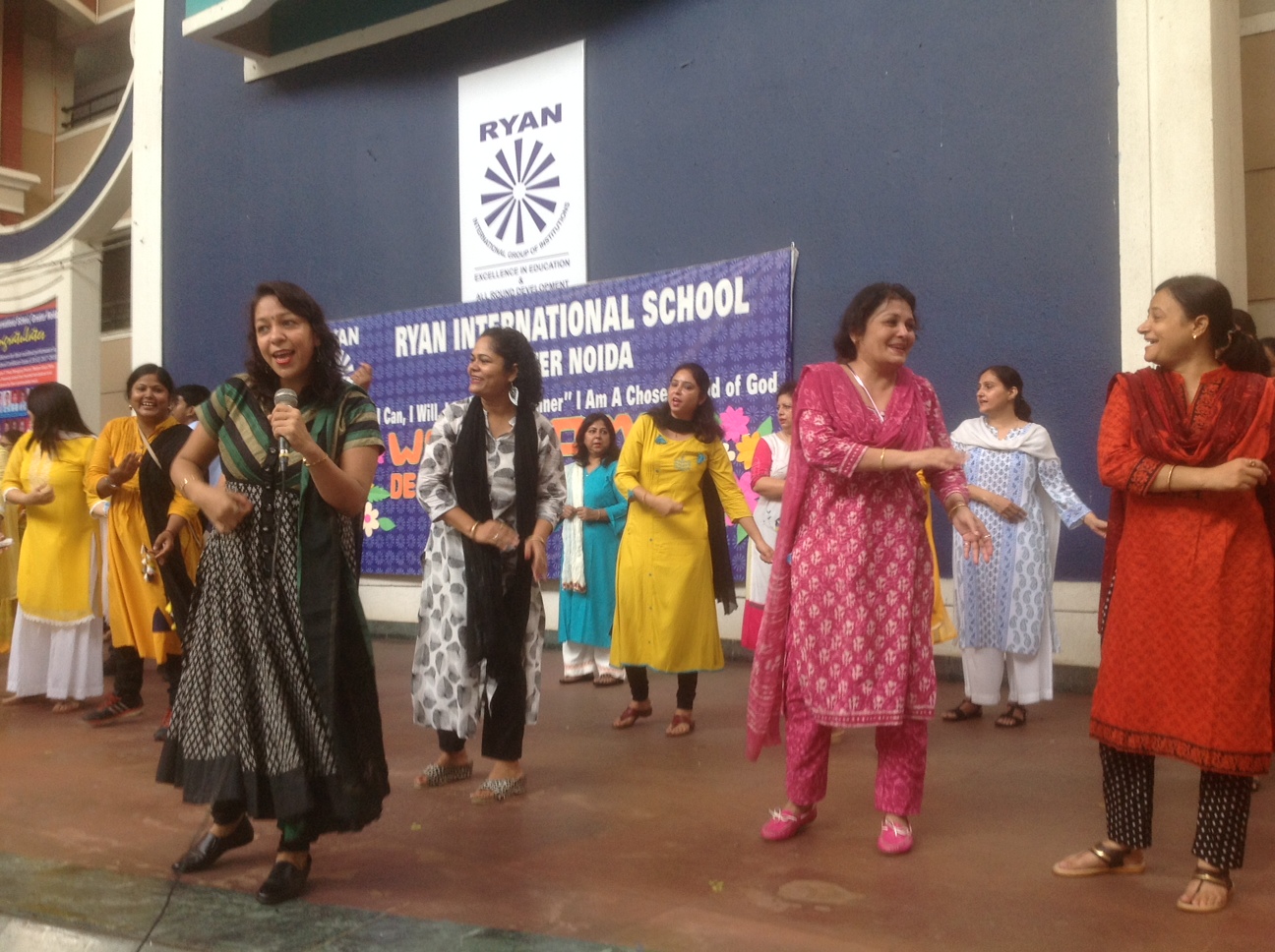 Ryan International School,Greater Noida reopened on 2ndJuly,2018. The teachers welcomed the students by conducting special assembly
The special assembly began by invoking the blessings of Lord Almighty followed by reading of verses of Holy Bible and special prayer followed by praise and worship songs where teachers showcased their musical and artistic talent by playing different musical instruments .Then the thought of the day was spoken and explained with the help of a story.This was followed by a welcome address.
Next was a spectacular, impressive street play by teachers titled New Thoughts New Beginnings wherein they showcased that saving environment is important and also welcomed the students .
This was followed by Cross Culture Amalgamation-fashion show in which teachers wearing dresses of different states showcased their creativity and sent out a message that India is famous for Unity in Diversity and this characteristic of our Country has lead to the foundation of strong and prosperous India.This was followed by National Pledge and Ryan Pledge. The Principal MrsSudha Singh addressed the students and motivated them to give their best.This was followed by School song and School Anthem.